Home
›
Scope's online community
Universal Credit
Moving from WTC to ESA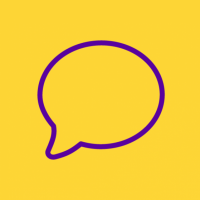 Maggie_the_Brave
Member
Posts: 3
Listener
Hello,
I currently receive the standard daily living rate and enhanced mobility rate of PIP. I receive WTC at the enhanced disability rate and HB with the disability premium. I cope ok financially, but have no buffer.

I have become too ill to work and need to claim ESA. As I was self-employed, SSP is not an option.

The area I live in is now UC, although I have not been transferred to this yet.  I had understood that, when I was, I would not receive less than I was already on, although the amount would never increase until UC had caught up with and 'swallowed' the difference. 

I have not yet made the claim for ESA through UC as I am afraid. I have been told by UC that I have to make a completely new claim which will not be treated as a transfer. At this time my WTC and HB will stop and I will receive nothing for 5 weeks. After that I will be about £60.00 a week worse off than I am at the moment. I simply can't cope with this.

Has anyone else been through this? Is there anything I can do? I have tried the CAB, but they were as baffled as I am, I have also tried to get through to the disability help line, but it cuts off after 10 minutes and I have never managed to get through.