Home
›
Scope's online community
PIP, DLA and AA
Wish it was all over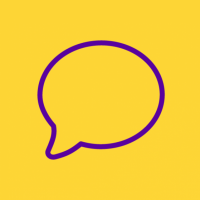 kah22
Member
Posts: 52
Courageous
Well we got our assessment back standard care 11 points, no mobility. A lot of people get 11 points, I wonder what !!!
Anyway we are going for a MR. It's a bipolar case and while doing some research I came across this very interesting case law Q1599/2016 originally to do with epilepsy but also applies to other conditions like Mental Health it states:
that 'the decision maker should look at whether there is a real possibility that harm might occur and also at how great the harm might be. The greater the potential harm, the less likely it needs to be that it would happen on any specific occasion.
At paragraph 56, the tribunal held that:
"An assessment that an activity cannot be carried out safely does not require that the occurrence of harm is "more likely than not". In assessing whether a person can carry out an activity safely, a tribunal must consider whether there is a real possibility that cannot be ignored of harm occurring, having regard to the nature and gravity of the feared harm in the particular case. It follows that both the likelihood of the harm occurring and the severity of the consequences are relevant. The same approach applies to the assessment of a need for supervision
I found that very interesting and at the moment I'm trying to form an argument saying that rather than needing prompting we need supervision. That extra 2 points would push us over into enhanced and give us an argument for mobility
Has anyone on the Forum went down that road, especially with that bit of case law and how did you argue it. I have a feeling I should be concentrating on the words the likelihood of the harm occurring
But how to argue it?
Kevin
This discussion has been closed.