Home
›
Scope's online community
Employment and Support Allowance (ESA)
Hi, my name is desperateme!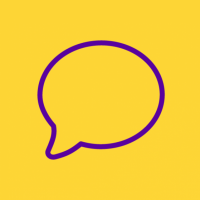 desperateme
Member
Posts: 3
Listener
I attended an ESA assessment and assessor lied and misrepresented all i said,.. been put on work related group from support, only due to exemption because of suicidal thoughts. asked for reconsideration and it was put on hold for some reason, obviously whilst my pip was going through,  had Pip assessment, reported I went alone, although my friend came and sat with me for support as suffer anxiety etc.. she also reported carried out full muscular/ skeletor exam, which she didnt and reported all fine even though im not..  esa reconsideration then refers to pip assessment to disprove my physical problems and esa assessors lies to disprove my depression and anxiety.. have to send reconsideration for pip and start appeal esa. sent complaint to Atos' so called Independant  company. got to complain to Health assessment people too. this process is literally slowly killing me. advice centre doesnt have enough time to deal with properly and all this is consuming me trying to deal with all. due to their timings, i have 2 weeks for pip recon and 2.5 to lodge appeal etc. how can assessors get away with this?
can i ask them to look at cctv to see i wasnt alone at least!