Home
›
Scope's online community
Employment and Support Allowance (ESA)
Help! dwp unable to make a decision for ESA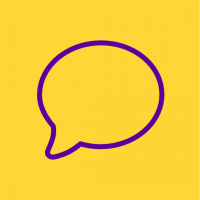 Eclipse24
Member
Posts: 2
Listener
hi, I'm new to this forum and need some help! My husband has been receiving incapacity/ esa since 2003. His last esa50 form was completed in 2016 and he had a medical assessment January 2017, as we live in France this was done by the French authorities. He had heard nothing until he received a letter at the beginning of this year asking for a letter describing a "typical day". I contacted them and I was told they had not received a copy of his medical assessment! I contacted the French medical service and they told me they'd sent it, but they would forward another copy to the dwp. (Unsure at this moment whether they've received this or not).
He sent them a "typical day" letter and this week has received another letter saying the information provided was insufficient to give a medical opinion, and has been asked to fill out yet another esa50 form and reply to a list of 19 questions eg are you able to get out of bed unaided?
are you able to wash yourself? Etc etc.
My husbands disability is mainly in regards to activity 1 moving around and using steps and he's unable to walk 50 metres, in fact can only walk around 30  "safely and repeatedly". There are only 2 questions in this list that will support his claim, as the rest he is able to answer yes to! I feel this is a trap! 
With regards to the esa50 form, if they couldn't make a decision the last time and had to send him for a medical, how will they be able to make a decision this time as the information will be the same!!
One last thing, he won a first tier tribunal in 2014 to be placed in the support group!! Any help and advice would be so much appreciated as I feel we're going round in circles!!