Home
›
Scope's online community
PIP, DLA and AA
PIP reduced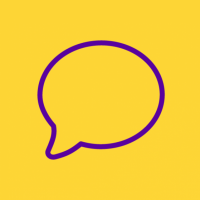 Glad2bhere
Member
Posts: 10
Listener
Hi andpleased to have found your site and grop.  Im in a pickle with PIP, They reduced me from high rate mobility DLA to standard PIP. I chose to apply to get a review as I had to have orthopaedic surgery because the delay in getting a second new hip resulted in the foot onthe other leg getting hammered with walking wonky for anohter year, so what should have been an uncomplicated toe straightening morphed into a mid foot fusion as well, where they took the  bones to pieces, removed cartilage and wired it all back, leaving me unable to weightbear at all for four months, and still on crutches most of the time now. What bugs me is that in addition to having closed down my request in error until I asked them why the delay, the assessor who eventually came up has produced a report so full of factual errors that I dont know what to do. She uses the fact I work in a Uni doing support for disabled people as proof of my ability to undertake journeys, which is tosh. I use the same bus route back and forth the hospital with a change in town, as I have used for 15 years, so I can manage, but my sight is deteriorating, (she didnt ask anything relevant about that and I am terrified ogf losing my licence) but I have zero sense of direction, its a family joke, I navigate by recognising buildings or landmarks, and the previous assessor reported I use google and satnav, which I havgent got. I had told her the last time I drove anywhere unfamiliar my daughter used her mobile to navigate our route, If I travel by train I book help, ditto on air travel, especially on the exceptional occasions I travel alone. Mostly I get lifts (eg to the hospice by their volunteers) or from friends and family, Driving to unknown places freaks m e out and I dont cope with it, and I cant safely manage escalators due to poor balance and dizziness and neuropathy in my foot. I am inclined to think I stand no chance of getting it changed, but am frankly fed up that the assessor has made so many errors, saying for example I get on welll with the woman who runs the shop next door, and have a friendly relationship with her.....the day she came, our street had its water supply go off, my neighbours both sides knew I was just out of hospital and were concerned, and they rang on the phone when assessor was here, There is no shop, it's an accountants office, they let us use their car park at weekends, and take in parcels when  Im unable to get to the door due to being slow or in a wheelchair.....partly because he does husband's accounts, and we ring the office manager if their alarm goes off at night.  It is not a shop.

On which point, neither has my husband EVER done our food shopping online.  nor have I, I go to our little co-op, by a mix of short walks with lots of stops, sitting on walls and at bus stop, and come back without the shopping by bus. I go round leaning on a trolley, stopping frequently and choose and pay, and they deliver it to the door, and sometiems take it through to the kitchen for me if I spend over £25. I am on crutches, I cannot carry shopping other than a loaf or bread.

Assessor also thinks that because I'm invited to attend professional meetings at the University, that makes me able to get about alone and travel. For those meetings the Uni pays for me to have a taxi door to door. I am only there as a rep for a group of service users and carers who have a special role as examples of lived experience of disability issues in the department where they teach nursing and OT and physio students, and social workers and paramedics. Two or three committee meetings  a  year, and three group meetings a m ile from my house by taxi is hardly frequent complex travel.

So that's it folks, sorry to sound moany but I just cant deal with the idea that some person is paid to put together a report that is full of inaccurate misleading information that does me no favours, and I want to challenge it, but dont know if I have the energy to go for a mandatory reconsideration, or if I can just fire off a complaint highlighting where it is full of errors and misleading wrong information. My disability benefits advisor has warned me I could lose the lot, both are standrd, and as Im approaching 60 I have at least 6 or 7 more years to work before I qualify for stat pension and am already retired.The kicker for me is that I used to write professional reports for the courts, and if Id made such a mess of inaccurate information, Id have faced competency proceedings. but here I am, in essence,  being lied about. Can I make a complaint about  the report without also going for mandatory reconsideration?
The other thing is that the letter I got which told me the decision, just finishes mid sentence, its left dangling and incomplete....words fail me. Thanks for your patience I appreciate that as a newcomer Ive taken a long spiel here, but please if you can share ideas about how to deal with this cockup, I really would appreciate it, my husband is going nuts at me getting wound up about it, and frankly we have enough to do as Im back in hospital again for further surgery at the end of the month unless they cancel it as usual. thanks guys kind regards.