Home
›
Scope's online community
PIP, DLA and AA
Exhausted, let down and have given up.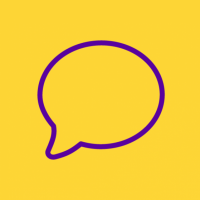 Yadnad
Posts: 2,856
Member
Hi, you will all know by now of my age (70) and have had three PIP assessments, three face to face assessments in the past 5 years. The first two were reversed at MR to what I was previously getting (Enhanced both components). The third MR was refused with the notification that came yesterday.

I just can't keep going on with this on/off situation every 24 months. So I have come to the conclusion that the PIP road is no longer for me. I don't want to have to keep applying, having a face to face assessment, doing a MR etc every 2 years until I die. 

Given the PIP decision and it not being challenged/appealed against how will this affect an Attendance Allowance claim? Will the PIP assessor's report be viewed with an AA claim?
Given that I had my last PIP face to face assessment only some months ago, is it likely that they will just make an award based on the AA claim form? 

I am fully aware that there is no mobility element which means that I can't ever regain my mobility car.

Does anybody have any opinions on what the DWP will do as regards the length of an award if it is granted (if it goes back to the 2 year cycle like PIP, then I will cancel the whole thing)?