Home
›
Scope's online community
PIP, DLA and AA
PIP THE FIRST STEPS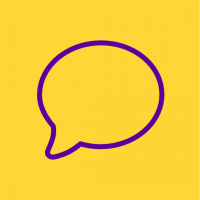 thespiceman
Member
Posts: 6,408
Disability Gamechanger
Hello every body thought I talk about the first steps of claiming PIP. For those who have not and am like me. Anxious and on edge.

Before you ring make a script of what you wished to say.  Just a safe guard and also can refer to it. They ask for specific information.

According to the letter they send you saying to claim. DLA is now ending. You need to claim PIP.

On the letter you need to find the information required.  Add that to a piece of paper clear and bulleted. Easy for you to follow.

You need National Insurance number

Your address including postcode

Full address postcode and phone number of your Surgery.  Plus the full name of your Doctor.

The full name of any health professional that supports you.  Plus address telephone number.

Your nationality

Time abroad

Your account details.

Be patience when ring up long time sitting and time. I was waiting for around thirty minutes or more.


The call handler started by asking above information.  Explaining in details . Anything you wished to add.  My concern was no support and coping on my own. Said to me if anybody you get contact the PIP number.

Remember also they are a person.  Please be calm and try to refer to your notes. Ask any questions.

They will repeat back what you have said.  Always ask anything relevant.

Understand nervous about the car. Payments will continue. Explained about assessments and what help you need.

I need help with forms. So gave me local CAB.  Tells you the number. Useful advice on the forms. Any delays contact PIP number. Which he gave.

All the interview and discussion around twenty minutes.

Hope that allays any fears any body has.


Community Champion
SCOPE Volunteer Award Engaging Communities 2019
Mental Health advice, guidance and information to all members
Nutrition, Diet, Wellbeing, Addiction.
Recipes