Home
›
Scope's online community
Employment and Support Allowance (ESA)
Back op or not!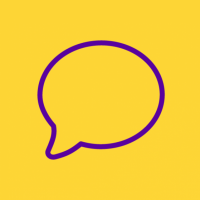 Tiffy1691
Member
Posts: 23
Connected
Hi everyone,
Hope you're all well and happy.
Ok, so I've been discharged from hospital following a decision to not have a spine operation. 
I have chronic pain caused by spinal stenosis and yesterday the consultant (not my usual one, he was helping out due to appointments being behind) brought up the idea of having an op.
Where my 'proper' consultant said that he personally would advise against an op due to limited space around my nerves and no room for error (he said it would be a 50/50 chance of success); this standin consultant said 60/40. He said the op would help my leg pain but they couldn't do anything for my back. They would remove a block of bone from my vertebrae to give the nerves more room but this wouldn't be a total fix and I would probably need more ops in the future. As for my back pain I can only manage the pain with medication.
My question is will the fact that I've been discharged from hospital have a negative effect upon my tribunal decision? I haven't been given a date yet but this whole situation is worry.