Home
›
Scope's online community
Dealing with chronic pain
How much pain is bad?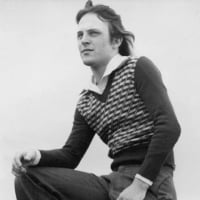 Topkitten
Member
Posts: 1,263
Pioneering
Recently I have been suffering more than usual due to a lack of support from my GP and it has made me wonder how much pain do other chronic pain sufferers consider unacceptable.

Firstly I should explain that I take considerable amounts of pain killers daily. I wear Fentanyl patches totalling 125 micrograms per hour plus 8 paracetamol 500 milligrams and pregabalin 150 milligrams daily. I also have Tramadol 50 milligram capsules to be taken as necessary, although these are of little use as the Fentanyl patches equate to 3,000-6,000 Tramadol tablets per day (depending on which version of Fentanyl is used in the patches). Adding an extra 8 doesn't have much effect. My condition is progressive so currently (every 2-3 months) the pain centres move and the pain gets worse. usually only marginally but sometimes in a much bigger jump. Only twice in the last 13 years has the pain lessened and each time was followed by a large chage for the worse.

My chronic pain is a little unusual as I do not often get breakthrough pain and the pain itself can be controlled exceedingly well by keeping my leg raised. After resting for a period to recover the pain drops to merely being painful, much like a cut is shortly after it happens. However, as soon as I lower the leg to leave the chair the pain flares despite placing my foot on the floor in whichever way is necessary at the time. When I stand the leg feels like it is on fire but walking to the kitchen (about a dozen steps) increases with each step until it feels like the skin is being peeled away. I put up with this as I know little different and because the GP will not provide pain killers sufficient to reduce it much or as frequently as it changes. I also know that if I rest for an appropriate time the pain will go away again. If I don't walk with it then I could not leave my chair.... ever!!!! However, if I did never leave the chair or did go to bed and not leave it the pain would go away completely. I found this out when I put myself into a coma, I was in no pain at all when I finally woke up.

How much pain do others consider too much? Would you do what I do to keep walking?

I should explain that I have already tried complaining to the Practice Manager and I am currently with my 6th and last available surgery, complaining to 3 different managers. I have had around 20 different GP's and only 1 was any real help and she moved away. I have been under the Pain Clinic twice, discharged into the GP's care both times. I have been referred to the Community Pain Clinic twice, the first time misdiagnosed and discharged and recently accepted but could not attend a seminar as I am housebound so was discharged immediately. I have been under Orthopaedics twice. I have been to and A&E by ambulance so many times I have lost count, a few times for a deliberate O/D (one put me in a coma for 8 days) and the rest of the times for taking too much medication trying to combat the pain. I have had an ambulance sent out and refused to go to A&E 4 times as well. I have also had 5 Police safety checks. I had carers for 2 years but was so badly looked after that my complaints eventually got me into trouble and I am now not allowed a Social Worker (not that any of the 3 I had were any good). The position I am in now is that the GP refuses to increases the pain medication further without the hospital or pain clinic recommending it. In addition to complaining to the surgeries I have tried contacting NHS England and they tried to help but cannot do more unless I make the complaint official. I have also complained to my MP who referred it back to the surgery Practice Manager and I was then immediately de-registered. I was also de-registered at a previous surgery for "being difficult".

TK

"I'm on the wrong side of heaven and the righteous side of hell" - from Wrong side of heaven by Five Finger Death Punch.