Home
›
Scope's online community
PIP, DLA and AA
PIP & Asperger's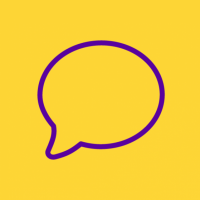 Lenzar
Member
Posts: 1
Listener
After being diagnosed with Asperger's Syndrome at age 9, I was awarded DLA - this claim was eventually made indefinite when I was 21.

However, thanks to the government's changes, I was forced to apply for PIP.

The form was incredibly confusing for me and asked a lot of questions that were totally irrelevant to Asperger's. I am not physically disabled.

My wife and my mother both wrote statements in addition to the form, explaining how difficult it is for me to function on a daily basis. Due to the Asperger's, I find many things hard. Yes, I have two young children, but I struggle to even interact with them as a father 'should'.

We managed to get the assessment moved to home, but the woman that came was totally unqualified to make the assessment. She was far too busy asking me if I can get myself dressed, which I can do but need reminding on exactly what to put on (I'll think nothing of wearing the same pair of trousers for weeks on end), if I could walk, and if I could cook (I cook a mean chilli, but outside of that I can't get timings right). She was also incredibly rude to my wife, who was trying to help me, and basically told her to shut up and forced me to answer the questions myself.

Long story short, I've been rejected. I've not had the letter yet (my wife phoned up as I lost patience - why is the post still being used in 2018?), but this was explained over the phone.

As this will probably leave us short on money, I need to know what best I can do. I am absolutely disgusted that I am basically being treated like a fraud - it actually makes me want to hurt myself. especially as I have also been diagnosed with depression.

What's the next step?