Home
›
Scope's online community
News and opportunities
Huge change to Blue Badge scheme set to help thousands of 'hidden' disabled - full details below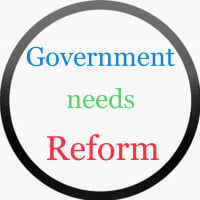 Government_needs_reform
Member
Posts: 858
Pioneering
Breaking news. Looks like good news for,
Tens of thousands of people with hidden disabilities such as autism, dementia and mental health conditions are to get blue badge parking permits from next year.
Ministers are trumpeting what they describe as the biggest overhaul of the scheme in 40 years as they include "invisible" disabilities in eligibility criteria.
Some local authorities already do this, but today's announcement will make it common practice across the country.
The government claims it could help an extra 44,000 people in the first year and 177,700 people over 10 years. 
Transport minister Jesse Norman said: "This will ensure people with hidden disabilities can enjoy the freedoms many of us take for granted." 
But some branded the decision a government U-turn - as the number of blue badge holders plummeted by more than 250,000 since the Tories came to power.
The number of valid blue badges in England has fallen from the 2011 peak of 2.64million to 2.38million last year.
Who will now be eligible?
The government says eligibility will be extended to the following people who weren't eligible before:
People who cannot undertake a journey without there being a risk of serious harm to their health or safety or that of any other person (such as young children with autism)
People who cannot undertake a journey without it causing them very considerable psychological distress
People who have very considerable difficulty when walking (both the physical act and experience of walking).
See full story here https://www.mirror.co.uk/news/politics/huge-change-blue-badge-scheme-12998676
⬇️
I created one of the campaign election videos for Labour, and Jeremy Corbyn,
This is a new version of Emeli Sande, Hope "You Are Not Alone
I highlighted everything that's wrong with this country from benefits, NHS, UC etc, but now we have to put up with the hate now that is the Tories. 
You can see the video here.
https://m.youtube.com/watch?v=P5o8hRHh9IY