Home
›
Scope's online community
PIP, DLA and AA
DWP not fit for purpose!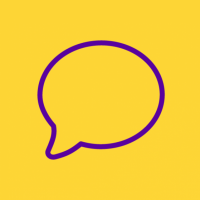 Droopy1
Member
Posts: 12
Connected
I have had a few torments with PIP/DWP
Unfortunately I have come to realise that they are just people, untrained, and ill equipped to do the job assigned to them. They make terrible mistakes at the expence of those in need. And they dont own up to those mistakes. You have to be persistant. And not take it personally. I have anxiety, and other physical issues, and, its been tough to understand why, after winning my tribunal hearing, I am still without ANY money, due to someone (?) deciding to cancel my claim completely awarding ZERO points, just previous to the tribunal doubling my previous award.
Now, I find I have to await the DWP deciding if they want to appeal the tribunal findings. All because of a mistake someone made by starting my claim again during the wait for the hearing. If I was suspicious, I might think its a ploy...
The process has taken since October so far.
Plus my husband being blind, I had to beg and play their game to get him any benefits at all. Citizens advice told us to sell our house live off its money until broke. (Thanks guys). 
My therapist reckons, the unwritten rule is to turn as many claims down as possible, and let people appeal. Many will give up. 
This is a system that fails, at every turn. 
Currently they cant tell me if they will honour the tribunal, I must wait a month, this..after they stopped my original award over a month ago, and apparently if they decide to appeal, wait again. 
Surely its all costing lots of money.  
Trying not to let it grind me down!