Home
›
Scope's online community
Diet and nutrition
FODMAP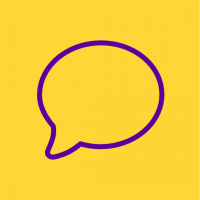 newborn
Member
Posts: 657
Pioneering
On this thread, I see people mentioning eliminating  certain things, eg preservatives, with good results.

This may be chance discovery by one individual.   BUt others might like to try experimenting by leaving out or reducing the same thing.   My first question is, is there some collated data base, probably nutritionist moderated, but with general public input ?     

(My discovery of FODMAP was decades before the term fodmap existed, when first I noticed that, much as I love all fruit, I really can't manage plums,  then as painful years went by, I realised  my favourite, pears, were also not good, and my beloved cheese and apples had to follow suit and leave the shopping list, then wheat, with rye being even worse.  I hated garlic anyway, but loved honey for years before realising my body thinks it is poison.   Finally, I heard of Monash, of Fodmap, eventually that Kings is training Fodmap dieticians)

Years of problems might have been avoided merely by having a tip off about items to reduce or leave out.   There are odd ones too, such as the overdose of chlorine in tap water may cause skin flare ups, and may best be avoided as a drink for sensitised folk.  Or, in the opposite direction, it may be that cheese is a bad idea, but paradoxically the same person is fine with any other dairy products.

My second question is related to the professionals. Do all dieticians know about FODMAP?  Also, whàt dietary needs are  n.h.s. food providers FORCED  to bother about?  E.g. vegan or vegetarian may be forced to be respected, in case it is religion based. 

 But, what if it is 'only' either personal ethics, such as not being willing to eat cruel factory farmed  and chemical drenched food, or if it is 'only"'a reasonable need, especially when seriously ill,  to eat food willingly çhosen, or even  if it 'only' is a simple thing such as disliking sugar? 

(Tea and coffee are fodmap banned of course,  the grudging alternative of cocoa is floor-sweepings standard,  ànd is not provided  at all except as 'chocolate ', pre-mixed with sickening amounts of sugar, presumably  because patients can be trusted to add sugar, or not, to their own cup of tea or coffee, but need to be forcibly fed sugar to punish them for choosing cocoa??? Sugared orange drink or apple (!)  may be available once a day.   My guess is that prisoners would have the legal right to insist on better opportunities  to obtain nourishment.  My guess too is that not a single one of the nutritionists or providers of hospital 'food' would force it down.)

 Or, what of the cancer patients who often avoid challenging their bodies with mass produced lowest quality catering food cheaper than dog-food, and prefer to eat organic?    Is it the NHS policy that it is perfectly OK with the nhs to let the patient starve rather than offer alternatives, -EVEN IF the patient is willing and eager to pay?