Home
›
Scope's online community
PIP, DLA and AA
Losing PIP and my car, feeling low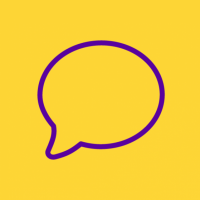 mrsgibbons535
Member
Posts: 2
Listener
I have been on DLA enhanced rate mobility since 1992. I have just been for my assessment for PIP in June.
Yesterday I received my letter to say I had been awarded the standard rate so can no longer keep my car!
I have had 5 pulmonary embolisms, 2 DVTs, heart attack, Osteoporosis, COPD, arthritis and just been diagnosed with Angina. I am 49 years old.
I am on Warfarin for life and have been on this since 1989, currently on 14mg daily with a therapeutic range of 3-4.5. Montelukast, Adcal, Salbutamol inhaler, Salbutamol Nebules, Atrovent Nebules, Dilzem XL.
I was assessed by a physiotherapist. My assessment consisted of walking from the waiting room to the furthest away consulting room, I was out of breath and needed my inhaler. I sat whilst she asked me questions about going to the toilet, washing, feeding myself, taking my medication etc. I was then asked how far my car was away from my front door and how far from my car to my place of work, this was an assessment for mobility, really?????
She then asked me to squat as low as I could just before I left as you heard my knees grate together.
I cannot manage without my car, I have never claimed for anything else just my car and now because of this I will lose my job as I wont be able to physically get to work.
I have never felt so low..