If we become concerned about you or anyone else while using one of our services, we will act in line with our safeguarding policy and procedures. This may involve sharing this information with relevant authorities to ensure we comply with our policies and legal obligations.
Find out how to let us know if you're
concerned about another member's safety.
Random late night thoughts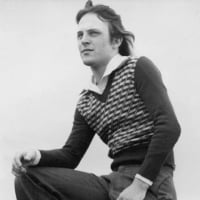 For the first time in a long while I have been able to smile and had a giggle or two but best of all I actually laughed out loud whilst watching a film. It wasn't really my kind of film but it had a strange effect and also a for too common one.

The film was called "Calendar girls". If you haven't seen it then perhaps you should at least try looking for it. It isn't really a comedy, in fact I think it is based on a true story but I must admit to feeling somewhat better after watching it.

Ok, now for the part that may upset people so I will explain a few things first.

Cancer is an awful thing to suffer and I feel sorry for those that go through it as, I believe, it is much more common than I ever thought it would be. Having said that though I am getting fed up with almost every programme that is connected to health issues and the health services themselves as this awful condition / illness has very quickly become the ONLY serious illness / condition that people can suffer. I constantly see adverts for people to give money to the various charities linked to it with a few adverts in between asking for help with children and animals in other countries. What about the rest of us?

Cancer can be disabling but, in itself, is not a disability in the way that Cerebral Palsy, Epilepsy, Multiple Sclerosis and others are. There is though, a great deal of respect given to people that suffer it which is sadly lacking for most of the disabled and there is also a good chance to recover almost completely from it and resume a normal life, unlike most disabilities. Hospitals give priority to appointments, treatments, care, beds and transport which most disabled don't get. I know it can kill but then so can heart problems and strokes and some disabilities. Unlike most disabilities though the "kill or cure" period is relatively short. I have had people tell me that the pain is terrible and so it can be, for terminal cases, but for recovery cases the highest pain killer used is Buprenorphine at either 10 or 20 microgrammes per hour which (by calculation) equates to less than 4 Tramadol per day. The figures don't include effectiveness and is actually stronger than the maximum dosage of Tramadol (8 x 50 milligrammes) but is still quite low compared to the national standards applied to pain medication.

When comparing the support for Cancer it is obvious that there are a number of charities supporting Cancer but few, if any, for many disabling conditions and very few other charities could afford to advertise on National Television, consequently most people donate to those and many conditions get nothing at all. Last year I was using my scooter on my town's high street when I was accosted by a young lad who expected me to donate to Macmillan and, when I declined, tried to shame me very loudly in public into giving, even though I clearly stated that all my donations went to a small local charity that helped ALL disabled rather than a few disabled that suffer it and a majority who are simply ill for a while with something serious. I tried to point this out but, like many healthy people, he didn't want to know.

Calendar girls, despite giving me a laugh, was all about raising money for Cancer support. I doubt many other disabilities, if any, have a film made about them unless a celebrity suffers something, like Steven Hawkins (hope I spelled that right, too tired to look it up). I must admit to falling into the category of having a disability that gets no support at all but I am not typing all this for myself, but for ALL the other people who also get little or no support. It may sound trite but if given the chance to "cash in" on something aimed at my issues I would generally pass on it as I have had a good life until the last decade and most other disabled are far more deserving than some old cripple. It's one of the reasons I find it difficult to fight against suicide, I would rather be gone and leave as much money as I can to be split amongst my children than to keep going through such severe suffering and wasting it all. In fact I have smoked heavily for years in the hope of contracting Cancer so that I can pass on treatments and finally let go without causing the problems that suicide does. At least I thought I was a heavy smoker at 30-35 per day but since sitting alone in front of the TV all day it has risen to between 55 and 60 now.

As I said, I am not trying to marginalise those that suffer it but would really like people to know that by concentrating all support to a single condition everything else suffers badly and, in my opinion, that is unfair.... especially to young people. If I could I would insist that ALL Cancer charities be made to give a small percentage exclusively for the use of children, no matter what they suffer from.

I will now go and hide before I become the target on a contract killer, lol!

TK
"I'm on the wrong side of heaven and the righteous side of hell" - from Wrong side of heaven by Five Finger Death Punch.
Comments
Brightness
Categories
12.3K

Talk about your situation

22.3K

Talk about money

4.2K

Talk about your impairment