After a legal advice please re housing and w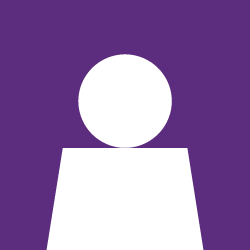 hello, I'm not sure I am in the right place however I did notice a solicitor legal section some time back but I can't seem to find it.

just wondering if anybody can help point in the right direction please as we have an ongoing issue with our housing and the environment we live in where it is affecting our mental health as a family. Brief background, my partner and I have a 10yr old son with cerebral palsy who is wheelchair dependant and both myself and his dad are full time carers for him. At the moment we have just started a CIN with children's disabilities social socials of which our housing were invited to this child in need meeting yesterday but they refused to come and said it was nothing to do with them.

it is a very long story so don't want to go on and find there's no help there. Our son's social worker did suggest maybe trying scope as she feels that we should go legal even though we have visited citizens advice at the end of last year, they too pointed towards our social housing landlords being responsible as at that time and for the last four years we've been subjected to anti social behaviour which has effected our mental health, more so my partners health and has had to go on medication and referred for some form of counselling. He currently sleeps on a camp bed in the front room on night watch duty due to our son needing turning in the night and being epileptic and so I can get the sleep I need to look after him in the day and do things with him.

we are trying to move house, we were originally in a three bedroomed house which we really liked and they said could be adapted, however after 12 months of us living there and decorating and carpeting the house. Our son was due to have hip reconstruction surgery and several weeks before it was due they came out to our home and said they aren't going to adapt it! They had already been out months before that and measured up etc and we were the first tenants under the new rules that a DFG was no longer just the council finances goeverment, the housing had to match it, due to this they turned it down 12 months later on cost! They also showed my partner a letter they had apparently with my signature on it agreeing to the fact I had signed it when we took the house on saying that the house can't be adapted , we do have a video of this! Basically they ignored our son's surgeons letter saying that our son has a dislocated hip and we need adaptions in place as the surgery cannot go ahead until they have confirmation that our son could actually physically get back in the house! The hospital even contemplated getting the fire brigade to take a window out just so we could get into the house on a stretcher as our son was wearing a spica cast. Anyway they said there was a two bed bungalow coming up but not available yet, but we were very close to his operation that's all we could think about, so had to pass it onto my father and my sister and a local councillor whom was helping us at the time. They all had a meeting whilst we were in hospital with my son. Our son had to sleep in a hospital bed in the front room after his operation cause we couldn't get him upstairs to bed or even bath him.

they agreed to a tiny 3ft extension on a single bedroom at the bungalow just so we could get a double bed in as our son along with his equipment and 7ft hospital bed had to have the largest bedroom. We are still struggling for space and the only cupboard in the property in the hallway had to be taken out to widen doorways. Our son's OT is unsupportive , we are on the housing list and the housing won't move us and we are currently having a battle with our son's OT and physio who of which have had it in for us since something happened back in 2011 . I have now got copies of all medical notes under freedom of information and I have used one particular record and shown social services about the way we've been treated, they have arranged for us to have a new OT even though there aren't any at the moment and a new physio due to relationship breakdown.
sorry I said I would keep it brief !! But even the social worker is saying to try and go legal, but we know we don't stand a chance with this housing association. They didn't care when we had been subjected to anti social behaviour, threats, noise nuisance , discrimation and the fact our son couldn't use our rather large garden due to the dangers of flying footballs and being startled from the noise smashing against our fence which could set a seizure off. The police have been involved with it all and we opened up a community trigger through the council etc, thrnpolice have finally for now managed to stop the anti social behaviour and even they say our housing are terrible and known for not co operating. We also have a concrete ramp at our door which has been wasting away since we moved in here of which was mentioned before we moved in but nothing done about it even though it was too eroded at that point but it's got worse and last year our son broke his arm as it's uneven and pushing him through the door very carefully still causes his wheelchair to bump about which causes our son to extend his arms out and unfortunately that's what happened last year and he broke his arm. Social was aware of it and the housing of who came out to look at something else and I pointed it out to their adaptions manager she agreed it was dangerous and said she would report it but it's likely to take a while...12 months later still nothing's been done about it.

anyway if you got this far then thanks for reading, do you think we have a case? My partners doctor knows what's been going on, he's a highly very popular doctor and he asked my partners permission if he could write to our housing as what they are doing is illegal. Our social worker currently writing to doctor to see if that's happened yet. 
Comments
Brightness
Categories
12K

Talk about your situation

21.2K

Talk about money

4K

Talk about your impairment