Home
›
Scope's online community
Events, research and opportunities
Have your say on the Equality Act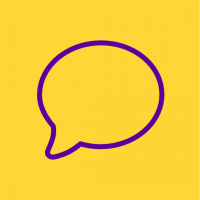 robert_gill
Member
Posts: 5
Connected
Hello. 
MPs from the Women and Equalities Select Committee are carrying out an inquiry into the enforcement of the Equality Act. You can find out more about the inquiry on the Committee's page within the parliament website.
At Scope, we are preparing a response to the inquiry about disabled people's experiences of using their rights under the Equality Act.
The Equality Act is a law designed to tackle disadvantage in the UK. It was introduced in 2010 and builds on the Disability Discrimination Act.
There are many different ways the Equality Act aims to tackle disadvantages disabled people face. For example:
-       Where they can, employers are required to make reasonable adjustments to interview processes for disabled applicants, for example, by allowing a candidate with dyslexia more time to complete a test.
-       Where they can, businesses are expected to change products or services so that they are accessible for disabled customers. For example, by installing induction loops within a bank branch or providing accessible vehicles within a taxi service.
-       The Equality Act protects people from discrimination or harassment related to disability at work
The Equality and Human Rights Commission is an independent organisation which is responsible for enforcing the Equality Act. You can find out more about the Act and how it affects you on the Equality and Human Rights Commission website.

Share your views and experiences
We would like to hear from people who have thought about exercising their rights as a disabled person under the Equality Act.  
-       Would you feel able to use your rights under the Act?
o   If yes, what information and support would help you with this?
o   If no, could you tell us about what is putting you off?


-       If you have used your rights under the Act,
o   What worked well?
o   If you have come across any challenges, what were they? 
-       How should information about disabled people's rights under the Act be communicated?
If you have any thoughts or experiences you would like to share with me then please send them to Robert Gill at

[email protected]

by no later than Sunday 23 September.
You could also respond to the inquiry directly by preparing a document on Microsoft Word and sending it to the committee on the submission form within their website.
The findings from this inquiry will be written up into a report that Government will respond to, so any evidence we can gather about the effectiveness of the Equality Act could help change Government policy.
Any comments we receive will only be used in our response to this consultation unless you give us permission to use them again. If you wish to provide us with feedback but don't want your comments to be made public, then we are happy to keep them anonymous.
Many thanks.
Robert.