Home
›
Scope's online community
PIP, DLA and AA
Can we reapply for PIP?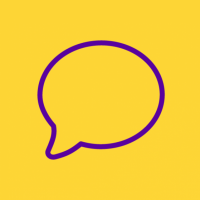 chesterboy2
Member
Posts: 1
Listener
hello I wonder if you could help...
I have a long story which involves my profoundly deaf 25 year old daughter who has learning disabilities.
She received DLA all her life and had to then apply for PIP last year.
I went with her and met a lovely doctor who was very kind to her - she cried all the way through the appointment as she hates any kind of assessment .She left school with no qualifications and a reading age of about 11 yrs - a significant inability to understand numeracy ie in the assessment was asked how much change she should expect from 1 pound if she spent 20p - she replied 5p!!
My daughter has been in many vulnerable situations particularly where money is concerned and is easily manipulated . Her speech is fairly poor and she finds difficulty expressing herself to strangers etc.
She was refused PIP and did not feel she could go through the appeal process. We supported this decision of course - however she is now working (to her absolute credit), and she has expressed a wish to try and live independently - she earns a very low wage and any small help benefits wise would enable her to try and live alone with our support.
So my question is - can we reapply ? we have never claimed for anything before and just need a little advice
thankyou