Home
›
Scope's online community
PIP, DLA and AA
Suspension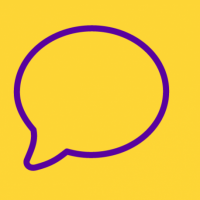 Hobbyhobbit
Member
Posts: 1
Listener
3 months ago my ex boss reported me to DWP to say that during my time working for her, she never saw any sign of my conditions. This was a vindictive attack after she was suspended herself after I resigned. I resigned because the job had become too difficult for me to manage with my Fibromyalgia, asthma, IBS, OBD, migraines, arthritis, dizzy spells, anxiety and depression and CFS.

The job I was offered at interview never materialised so I ended up trying to do the role of Support Worker which I believed would be much easier than the dom care job I was sacked from due to my body letting me down. I have been under investigation now for 3 months. They stopped my benefit and took my car because they believed I was guilty of failing to notify of changes in my health that might alter the benefit I was allowed.

Fibromyalgia alone is a fluctuating illness which I did show symptoms of in thr workplace. I got injured twice at work due to poor management decisions. I have £99 per month income from 2 annuity policies but have now spent all my savings and am struggling to live. I have discovered that the manager believed I reported her so she reported me to make me suffer. Who do I write to to complain about the length of time this investigation is taking? Or to get my benefit reinstated? I have evidence that my manager has lied about my illness affecting me at work. I have had a number of letters supporting my claim which I have forwarded to DWP.

I have letters from hospital and GP to prove my health is not good and fluctuates so it is not easy to notice changes and these. changes can last hours or days but the award was based on my suffering at least 50% of the time. I do. I have more issues now than 3 years ago too which I have not claimed for. I just accepted I was blessed to have the PIP allowance and lived my life around that. Using the mobility part, I got a car which gave me my life back and allowed me to try to work. I cant afford a solicitor to help me. I can't afford bus fares to the meetings at the job centre.

I am desperate and really feel like giving up. Can anyone help me please?