Home
›
Scope's online community
Employment and Support Allowance (ESA)
Mandatory reconsideration help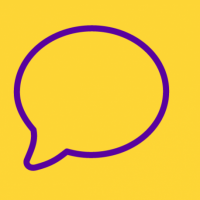 Kttyn
Member
Posts: 17
Connected
Hi, I need serious help with benefits if anyone can. 
Basically since June last year i have been waiting fro me esa medical assessment, which I finally had a month ago.  She has deemed me unsuitable for the support group and they have placed me in the work support group.  I just cannot work I'm just not well enough. 
I have Chronic fatigue syndrome, Severe depression, Acute generalised anxiety, Formication, ptsd, Laryngopharyngeal Reflux, Bad back which i'm codeine for, sleeping tablets as I'm not sleeping and I also have hypothyroidism, all this im on some serious medication for,  basically im broken.
45 minutes in a room with this woman and she has written that im perfectly capable for work.. one of the reasons given is that I made it to the assessment!! if you don't go they stop your money and im drowning as it is
I took in doctors letters, letters from the mental health team with my appointments on, letters from my early help case worker.  I even took all my medical files but she didn't want to see them. 
I've just this week lost a pip tribunal for the daily living element because they didn't receive the extra info although i sent it in in time and made the decision anyway and now this
.. I wouldn't mind so much but i'm not lazy... I would work if I could... This is all just getting too much.  Is the fight to have your disability recognised really worth it?  If anyone can help me with how I should word this reconsideration I would really appreciate it... I seriously don't know what im going to do if they don't change their decision,.