Home
›
Scope's online community
Employment and Support Allowance (ESA)
ESA Payment issue, ESA3 IR financial form. Linked?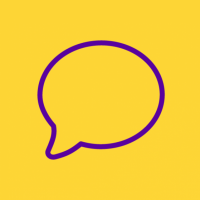 Unending
Member
Posts: 1
Listener
Hello I'm on Support Group ESA.

I recently received an ESA3 form because they believe I was one of the people affected by the switchover from Incapacity Benefit to ESA from many years ago. This form was filled out and returned 48 hours later(They sent a confirmation of receipt of the form to my Appointee). I noticed the day on the form matched the date my ESA is usually paid.

Long story short I checked my account statement recently to see that my ESA was paid on that day as an FP LP DWP FUNDING JSA *NUMBER HERE* payment. From what I've read this is a same day payment(The amount is what I usually get). I've been in the Support Group for ESA since pretty much when it first came out. I've never seen this payment reference on my Bank statement before.

The thing is, my ESA is due on Friday and there's nothing pending through the system when I checked my bank. It normally shows as a pending thing, but nothing.

Am I reading too much into this when I noticed this is happening to my ESA payments around the same time they think I'm owed an Income related top up? I was never assessed for IR eligibility with an ESA 3 when I was transferred. 

I would imagine on Friday I will likely see another one of those manual same day payments. Is it possible as it looks likely that I'm due this IR thing that they've flagged my account or something?  I know I'm not eligible for the SDP as I live with my parents. But as I've not worked before it always felt odd that I was on Contributions based.

Well thanks.