Home
›
Scope's online community
PIP, DLA and AA
Grounds for Upper Tribunal Appeal due to error by assessor AND Tribunal?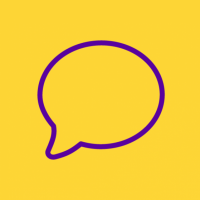 Weeme56
Member
Posts: 36
Courageous
Just got  Statement of Reasons  in from Tribunal which Hubby lost. Wonder if we would have grounds to appeal to upper teir. GP had given PIP copies of letters from hubbys psych to GP - updates really. One mentioned we had gone to Barceloan for my 60th birthday. Tribunal grilled hubby about him not taking Disabilitty assistance at Airports. It did not dawn on me until recently. that trip was in December 2016, his PIP assessment was December 2017 - a year later. Tribunal Statement mentiions this trip as being recent when expressing issue with him not needing assitance. Why would a trip a year before the PIP assessment matter? He was being assessed on how he was at that time..not the year before! would this be sufficient to appeal to Upper Teir? Aslo they expressed opinion that they believed it improbable that hubby forgets he had blackout. Hubby told Tribunal he had not had one since last year..he forgot he had one a few months before the Tribunal - he often does not realise it happened. They tend to happen if he needs to ge t up for the loo during the night. We no longer tell the GP. No cause was found & he has not had any tests for over 10 yrs! I usually help him get back to bed he shakes & stammers & 'fits' for about 30 mins then falls asleep. Next day I ask how are you now..he ask why? The entire report as good as said LIARS Tjey ignores GP & Hopsital recent report but refered to letters from 2015? Is that acceptable?

This discussion has been closed.