Home
›
Scope's online community
PIP, DLA and AA
GP tells me I have a major problem and suggests a resource who say - too big a problem for us!!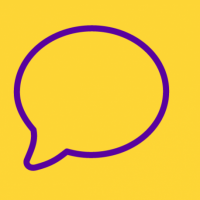 Yadnad
Posts: 2,856
Member
Well my wife has had enough of my issues. I keep telling her that according to the DWP I don't have any issues that are so bad that they impact on my life, because if they did then I would have had a PIP award earlier this year. Her reply - Rubbish!!
So after being dragged to the GP last week and her telling him what I am like, he suggested a short course of talking therapy - my thoughts? who does he think he is kidding.

Anyhow she follows his advice and contacts the recommended agency who this morning telephoned me and spent over an hour going through question after question using the scale 1 to 8. 

He told me that he would have to consult with his clinical lead as I did not fit their 8 week process - no surprise there I thought.
Well he was back on the phone an hour ago and told me that he could not help - I needed some serious and in depth work - he kept asking if I would assure him that I am not about to top myself.

So he suggested MIND would help to which I said I'll believe that when it happens.

Has anybody had extensive and invasive counselling for traumatic issues and brain damage and if so with whom?
Were they any good?

I'm very sceptical of MIND as when the NHS closed down the local mental health day service and treatment centre they said that treatment would continue within the community and MIND would also be involved. That was in 2002 - and since then I have not heard from anybody including MIND.