Home
›
Scope's online community
PIP, DLA and AA
Further evidence for MR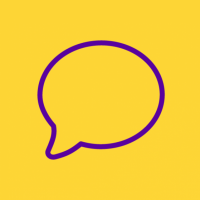 Polly2
Member
Posts: 15
Connected
Hi, my first post so be gentle ☺, ive had a pip. Assessment an got the fat old zero points. Have Rheumatoid Arthritis along with a string of other illnesses. My pip form was very thorough with things i am unable to do etc. Sent in a good Rheumatology report stating i had been reffered to an Occupational Therapist. Too cut a long story short, my assessment was fabricated so badly it didnt represent me at all. Said things i had said an done. Most of which wasn't even asked. Familiar story to many im sure.

Did a thorough Mr picking out things that did or didn't apply to me. Got all my doctors notes an reports from consultants an sent it all in. I asked my OT for a report which she initally refused due to DWP contacting them pretty much saying she didn't have to do this. Im thinking its less evidence for us at tribunal. Anyway after 3 weeks ive pushed her a bit further an she decided she would write it .

My question is Dwp still havnt made an Mr decision, theyve had all my evidence for 4 weeks. If i send the new report in now an the decison is made before it reaches them, will they even look at it? Its very detailed as to what help shes given me an what further help is needed. Ie what aids shes provided an what excercises she is offerrering  to help my independence further. Sorry that was longer than indended.