Developing inclusive gyms for all
Director and marathon runner Ian Singleton has always been an exercise enthusiast. However, following an unexpected stroke and his slow recovery period, he struggled to find a gym that would accept him as a disabled user. Ian's own experiences have led him and his good friend Richard Johns to begin developing their own inclusive gyms, which they hope will be rolled out across the UK. Today, they talk to us about their journey so far.
In 2014, I ran a Marathon in Dubai. Just a month later, I had a stroke. There were no initial warnings or symptoms whatsoever, but it left me paralysed on the right-hand side of my body and unable to speak. It was a complete shock to the system and changed my life in every way.
Following my return to the UK, I began recovery and saw minor improvements in my physical health. However, I knew that to improve my emotional wellbeing, I wanted to exercise and feel some of what I felt before. I set out to join a gym, in the hope of aiding my recovery.
What I didn't know was that it would take six months and three different gyms before I found somewhere that would accept me as a member, because of my disability. I was turned away by staff who were worried about insurance: that I would have an accident and they would be held liable for it. And rather than working with me to avoid that happening, they sent me on my way. It left me feeling isolated, ostracised and disheartened that I didn't have access to the same experiences as non-disabled people. Eventually I found a more community-based gym that would accept me, and they've done all that they can to make me feel welcome.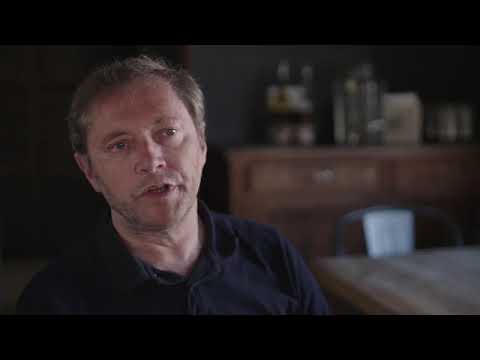 Gyms can be intimidating places for anybody. There's an extraordinarily strong culture associated with going to the gym that can make a lot of people feel alienated, whether you're disabled or non-disabled. My own experience in simply finding somewhere accessible led me to think "well, surely I'm not the only person with a disability who wants to be the member of a gym?"
So, Richard and I have set out to launch Fitable, with a vision to design and build a chain of accessible gyms across the UK. We want to create facilities in inclusive buildings in accessible locations, with particular attention given to how equipment is laid out and how people will move around the space. It's especially important to us that the people working in our gyms have a very different attitude towards treating users as individuals. Staff should be equipped to develop programmes based on what users can do, not what they can't do. They should provide a person-centred approach where people can set their own unique goals and work towards them, so they too can experience their own sense of accomplishment.
Going to the gym is about feeling good, not just physically but also mentally. We want to promote the social experience too, the benefits of creating a space inclusive for all, where everybody is welcome to socialise. Half the people in this country don't know even one disabled person, so it was important to us that our gyms were inclusive of both disabled and non-disabled people. Above all, people should know that this will be the gym for everybody, whatever condition you have, whatever challenges you have, you are welcome here.
We're still in the learning phase, so we're keen to hear about your own experiences. What experiences have you had with gyms? What would make gyms more accessible to you? Let us know in the comments below!
Comments
Brightness
Categories
12K

Talk about your situation

21.2K

Talk about money

4K

Talk about your impairment