Home
›
Scope's online community
Universal Credit
On ESA But Want To Move Home. UC Process is Worrying Me So Much!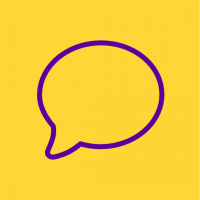 NatureSeeker
Member
Posts: 10
Listener
I put a post up a few weeks ago. I need less domestic stress in my life, and to move to a healthier home. I started to look into moving back to Scotland from England, found an ideal place, and I couldn't believe how great it seemed.... but have hit MANY obstacles. I feel overwhelmed right now, and the house I found will probably be taken by someone else. I can't believe I have another winter in this damp hovel. Why do the government keep changing things and persecuting the disabled and the struggling!?
I'm on ESA (Support Group). My last assessment was at home in July 2016. Looks like they shelved me for a few years, but I wasn't told that. I guess I could be reassessed any time now. I live in a full UC area, and found out that if I want to move I will have to apply for UC. After a few weeks of reading things online, and almost completing the online journal, I still don't feel happy about it. I phoned the help line and told them I don't get sick notes any more, I'm on ESA, and they said I have to complete the form, then call them to 'make an appointment.' I have acute anxiety, agoraphobia, and some physical issues and chronic fatigue too. Stirring all this up again is intolerable. I can't stay here, but I don't want to claim UC either.
Since I'd got my partner to start a claim for PIP, we started the UC claim as a couple, and we thought it would help me avoid the assessments and meetings because I am his carer. I feel trapped again. I don't even go to my doctor because I'm so fed up and neglecting myself. I don't sleep and can't get to blood tests or early appointments. The thought of going to interviews and assessments and asking for sick notes is so depressing.

If he gets PIP, and applies for UC, does that mean I have to apply for UC as well, or can I stay on ESA and he could become the tenancy holder, and we could get the new Scottish tenancy under his name? I guess if we say we're a couple I will have to go over to UC too? If I do, and he needs care for over 35 hours a week, should I get left alone and not expected to work or go for an assessment? I already put on my part of the UC form that I have health problems/disabilities, and I cant see anywhere to edit my 'journal'. This all seems like a sick joke, which is par for the course with government schemes.