Home
›
Scope's online community
Disabled people
Being de registered for cancelling medical appointments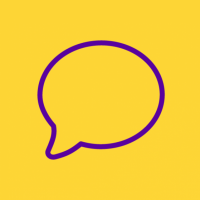 maud
Member
Posts: 10
Connected
I have fibromyalgia very bad pain and many other symptoms and sometimes am unable to get out of bed. I can just about crawl to the bathroom.
I have no problem in getting to medical appointments as my retired husband drives me but sometimes I am really not well enough to attend.
My area seems to operate a two, or sometimes three, strikes and you are out. If you cancel that many times you have to go back to the GP and ask to be referred again.
I was referred to the pain clinic but told there was no point in my attending if I could not guarantee being there from 10am to 3pm once a week for eight weeks. They said cancelling once would be OK but not any more times.
Last week I had to cancel two appointments because I have pneumonia, one physio, one dentist. I no longer have a dentist and have been discharged by the physio.
i do want to attend these appointments. I wouldn't make them if I didn't and always explain my situation at the first one.
Sometimes I receive a sympathetic response when cancelling such as they understand my situation but have to stick to the rules. Other times I am told my cancelling is unreasonable and affects other patients. I always try to give them as much notice as I possibly can.
I feel that I cannot be the only person in this situation, in fact I know of others, and think that this denies medical attention to many very sick people.
I certainly am getting to the point where I don't think it is worth even trying to attend hospital appointments but then again I don't think I should just have to give up and that there should be concessions made, not just for me but for others in the same situation.
Does anyone have any ideas who I could approach about this please ?