Home
›
Scope's online community
PIP, DLA and AA
Restored to Support Group From 11 October 2018 and Investigation into Complaints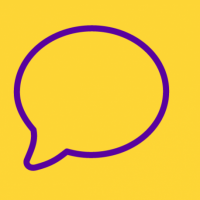 PTSDdisabled
Posts: 41
Member
I received a telephone call from the Operations Directors Office, Washington, Newcastle earlier today, at 10.08.
My various complaints had been passed on to them owing to lack of any response from Customer Relations Manager.
They caller is going to respond to me in 15 days time, and will let me know if there will be any delay in getting a full response.
The caller informed me that there was a decision about my recent assessment in October 2018. I have been placed on the Support Group from 11th October 2018 as I had scored 15 points in the descriptors. The caller also agreed to get me notes from the assessor, and also a list from the Decision Maker for the descriptor scores.
I also asked about getting a list of my descriptor scores from my previous assessment in October 2017, she called them "Statement of Reasons"! I can then look up my original scores when I was transferred from Disability Allowance and Income Support, my descriptor scores and Mandatory Reconsideration for 2017 and the newest one in 2018. According to them I underwent a miraculous recovery and then went back to what I know I am suffering from.
A full investigation will be undertaken into my various complaints and I will be contacted again in 15 days time to be given an update.
It has been very gruelling getting to this stage, but it isn't over yet!