Home
›
Scope's online community
PIP, DLA and AA
Do First-tier Tribunals Appeals set an example for the DWP to follow?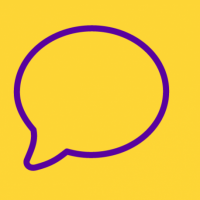 Thanatos
Member
Posts: 13
Connected
Hi all,
I know that UTT rulings are binding on those below but I am in the process of Appealing for the second time and just wanted some thoughts from the community.
As simply as possible, Claimant was awarded 16 points by the DWP, the Tribunal overturned it on Paper and awarded 37 points, over double the DWPs award.
Claimant is being forced to go through the process again and this time is awarded 18 points. Still less than half what the Tribunal awarded.
1.            16 Points (8 and 8)           2016 06 DWP Decision / 2016 09 Mandatory Reconsideration (No Change)
2.            37 Points (17 and 20)      2017 04 Tribunal Decision (On Paper)
3.            18 Points (10 and 8)        2018 06 DWP Decision / 2018 08 Mandatory Reconsideration (No Change)
In the Appeal Response the DWP wrote this:
"Please note the previous award was made at the discretion of the appeal Tribunal (page 199). The decision prior to appeal was the same as the current award."
To me that is pretty much the same as saying "we have awarded you the same award as last time despite the Tribunal saying we got it wrong last time".
Judge Wikeley in Upper Tribunal Decision SF v SSWP (PIP) ([2016] UKUT 0481 (AAC) [p20] referenced R (Viggers) v Pension Appeal Tribunal [p22]:
"It is elementary for the principle of public law that there should be, so far as is possible, consistency in administrative decisions."
 My question is this: Since the Tribunal decided the DWP got it wrong last time, isn't the DWP supposed to follow the example of the Tribunal if the circumstances are pretty much the same?
Kind Regards