Home
›
Scope's online community
Disability aids, equipment and technology
How can I find a suitable adapted outdoor rollator, in London, at any price?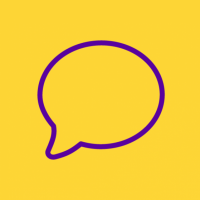 newborn
Member
Posts: 713
Pioneering
1. Must be a gutter arm rest. (Not needing weight bearing on hands)

2.   Must shock absorb. (Type of tyre and size, and/or added jolt absorber)

3. Must have drag brakes. (Not needing strong or constant handgrip)

4.  Must be truly lightweight for small user, (not child but thin, short, not at all strong.)  A larger child size device would possibly work.

5. Must include seat,( but back rest not needed.)

6.  Must fold easily .

7. Must NOT have alleged 'kerb lift', which is a name for an obstruction added in order to rip the ankles off the user at every step. 
 (A make called tr*ja is not the only firm, but is one of the few firms producing gutter arm rests for some of their products, (which are unbelievably expensive),  but every one of their rollators have this  wierd ankle-smashing feature, plus they seem to make their products out of iron, to judge by the weight.)

8.  Needs to have a small footprint, to get through crowds etc.

9. Ideally, would have a power assist option

There are individual elements of many of these essential features, in various rollators on the market.

There are various charities and engineers advocated on the Scope site.  But it seems impossible to actually get to speak to one, to get a sensible usable walking aid.  They appear to demand the person first of all produces a list of the thousands of rollators,  proving that none have all seven elements , off the shelf.   

Then, they want the user to buy any one, virtually at random, and ask if it can be altered.    That would make good sense, if there had first of all been proper engineer's advice on which element needs to be first, second, and so on, up to ninth,  which would be the most  easily retro-fitted adaptation of the list.   

E.g. maybe almost  any hand-use rollators can easily have gutter armrests instead of handles. Or maybe hardly any of them can?  Maybe the shock absorbing gadget and tyres is routinely cheaply purchased and easy to fit as an alteration. Or nearly impossible?  The same goes for the drag brake. 

  Probably buying one with the lightest weight is one of the first elements, impossible to change.   But, maybe if it is too light , it would be more unstable with the altered centre of gravity from having the waist high arm rests added?

Should it have 3 wheels or 4, or could it have retrofitted stabilisers?  Can it be small, manoeuverable for small doors and shop aisles, but still be stable on broken paving? 

 Too much shock absorbing and wide soft tyres will make it hard/impossible  to push, especially   uphill.  But the opposite is wheelchairs and rollators with hard wheels, which are blissfully easy for speeding around inside a smoothly hard-floored shop,  but which make it impossible  to reach the shop in the first place, because the uneven pavements transmit every bump as a painful shock. 

Could a clever engineer cannibalise some lightweight miniature motor, intended for a toy, a bike, or skateboard or something, so as to have the best of both worlds by adding it to an ultra light rollator at a low level, (thus correcting the centre of gravity for the gutter arm rests, ) at the same time as letting the user walk uphill, or for a longer distance, by switching on some modest power-assistance?