Home
›
Scope's online community
Employment and Support Allowance (ESA)
ESA for students on temporary leave of absence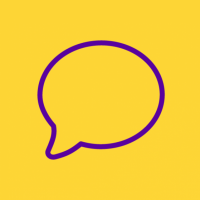 MrThirty
Member
Posts: 2
Listener
Hi guys, I was hoping I could get some advice on an esa claim.

This past year I have been studying at univerisity, however while on my summer holidays I began suffering some ill health; after about 6 weeks of pain I decided to not return this year as I feared I wouldnt be able to cope with the course and being away from home. I sold my possesions and used my savings to pay my way (living with mum) until I ran out of money and made a claim for esa. I had suffered for about 10 weeks before I made a claim.

The DWP asked for an abandonment letter from my university to confirm im no longer a student before they would grant me any esa. I told my uni that I would like to return in sep 2019 by which time i hope to feel better, so they granted me a temporary leave of absence for a year. Once I had provided the uni letter, I rang the DWP and I was told my claim had been rejected because they still consider me a student as I intend to return in 2019. Is it correct that I am, in the DWP's eyes, still a student? I am not paying any tuition fees, am not recieving any student loan. Ive never claimed any type of benefit before. Im 22 and have worked and paid tax whilst I have been out of education. 

What are my options here? Do I have to quit the course to recieve esa and then reapply for 2019 entry? I achieved good grades and I enjoy the course, I definitely want to complete it.

Thabk you for reading.