Home
›
Scope's online community
Universal Credit
Help !!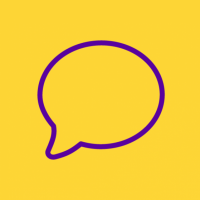 nickyverigotta
Member
Posts: 3
Listener
Hi
I had emergency surgery for a spinal compression 19th Dec 17. This went wrong when they left bone fragment in me which tore my spinal cord twice . I had a major cfs leak and spent the whole of christmas and New year in hospital. After 12 days they decided to do another op to repair. I finally came home on 12th Jan. On the 18th Jan I started a new job as spa manager. It was very clear that I could not do treatments due to my medical issues. As months moved on they pushed me into treatment. I ended up off sick as another disc compressed. I forced my self back to work due to not getting sick pay. My employer still pushed me into treatment. After several discussions that I could not do it they then got rid of me and said it was a budget cut. I had to apply for universal credit. As I was given a months pay and was signed off by my Gp I did not recieve any money. I tried to go back to work in a office job again my back could not take this and my Gp signed me off again.
I take a lot of pain medication including oromorph and have been referred to pain clinic. I have just had another mri and waiting to see consultant.
Universal credit have told me I have to make an appointment for a work capability assessment.  I am furious as surely they can see I have a major issue with my back. I have not recieved any money from them and I am very concerned that I will be forced into work . I need to be available to go to the pain clinic etc. I am in so much pain and now I am desperate to know what to do.