Home
›
Scope's online community
PIP, DLA and AA
Appealing my DLA to PIP decision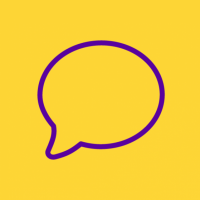 nikknack
Member
Posts: 3
Listener
Hi, I'm new to this forum. Like a lot of the users I have been invited to apply for Pip after 11 years on DLA where I had highest rates for care and mobility for life. 
My F2F was a joke. The nurse who did my assessment wrote so many untruths I could have used it for a novel.
I have degenerative disc disease, widespread arthritis, scoliosis, kyphosis, peripheral sensory neuropathy caused by chemotherapy and antiphospholipid syndrome. I constantly stumble,trip and have a significant fall on average every 10 days. I am in constant severe pain which limits my life drastically. Like everyone else here I would give up my allowances in a heartbeat if it meant I could live an independent, pain free life  Disability is not a choice but this system makes it feel like it!
I have been awarded standard rate for daily living and nothing for mobility.
I have put in for my mandatory reconsideration but do not hold out any hope, but will appeal as i am now effectively housebound.
In the report it said I walked 12 meters and sat with great difficulty. Managed most of the physical stuff but not without pain or difficulty. She said I had good grip because I could write my name- I dropped the pen and had to readjust my grip as well.. Also said because I can use crutches means I have good grip. Said I used my crutches lightly, I almost fell on entering the centre because there was a ramp which I did not see, it was not highlighted, without my crutches I would have fallen and cost the NHS another load of money.
The ironic thing is i used to be a nurse and I keep getting job offers to be a PIP assessor, £41,000 basic, free healthcare plus other incentives but if you are sick or disabled this government tries to remove as many as possible from receiving help. 
I am sorry for the long post but just thought it might help others to see that there is nothing that we do that is wrong, it's the system that is not fit for purpose. I used to fill in these forms for people and had people turned down who were quadriplegic with severe learning disabilities. It sucks but keep going, 70%  are winning their appeals.