Home
›
Scope's online community
PIP, DLA and AA
PIP - Going Out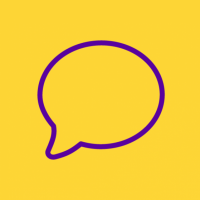 Trev121
Member
Posts: 32
Listener
Hello,
I have dug this out about PIP under the Going Out descriptor.
The Going Out activity looks at three things.
Planning a route (c) - this is primarily a cognitive or sensory (e.g. blindness) activity. You are being asked about the problems you would have with working out how to get from one place to another, you do not need to be able to follow the route that you are planning..
Undertaking a Journey (b) and (e) - this is do with mental health issues such as agoraphobia and social anxiety and is concerned with you leaving the house to go somewhere, they will be interested in the things that stop you doing this. You need to show that you would suffer "overwhelming psychological distress" to meet the criteria.
Following a route (d) and (f) - the DWP regard this as a cognitive or sensory activity to do with navigating the route, SO are there problems that would prevent you from doing this? This is different from undertaking a journey, in fact if you cannot undertake a journey then you will struggle to score points for following one. The reasons that you are unable to follow or navigate the route must not be due to psychological distress.
I have COPD. I am not all at confident about leaving my house because I always suffer anxiety and distress and fear of having exacerbation's, panic attacks and psychological distress due to my breathing problems with COPD. I do not really have cognitive/sensory impairment, but I do need prompting/encouragement to actually leave my house because of the above anxiety/distress, etc, So do my problems come under Undertaking a Journey (b)?
thanks