Home
›
Scope's online community
Coffee lounge
A GUIDE TO USING GNOCCHI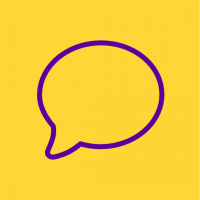 thespiceman
Member
Posts: 6,408
Disability Gamechanger
Hello every one thought I would like to talk about Gnocchi . This is a regional specialty of the North of Italy.
It is made from potatoes, flour and water.  
Something different. I use this with Ragu sauce. Makes a change from potatoes . Some have cheese in them or spinach.
I buy the ready made ones in the packs you may have seen them. Ones with 70% potato the best. In the supermarket. Especially good this time of year.
I do several sauces with these Ragu which is easier or use a mushrooms based sauce.
You will need stockpot medium size or large Sauté pan, saucepan for Gnocchi, Colander bowl for draining Gnocchi, Knife, chopping board, Food processor, spoons, measuring spoons. Spice mill.  You could use just a bowl to mix herbs in.
RAGU SAUCE
1 Onion 1 large Carrot 2 Sticks Celery diced fine.
Jar Passata or Carton 
Stock made up. use stock cubes 2 to a pint.
Pancetta or lardons diced in a pack.
Garlic powder 1 teaspoon.
I use Italian mix of herbs . My own mix.
One buy one of those jars Italian mix.
I use Oregano, Thyme, Basil, Rosemary, Fennel Seeds, Sage, Parsley, one quarter teaspoon of each. With one quarter teaspoon Chilli flakes blitzed up in a Spice mill.
Tomato puree/Tomato ketchup one tablespoon.
plus Pepper and Salt to taste.
METHOD
Chop vegetables fine by hand or food processor. Easier to do vegetables individual in food processor add each one to a bowl.
Fry lardon pancetta till golden Olive oil.   Sauté pan  or Stockpot.  Add vegetables season. Add Tomato products, puree, ketchup to vegetables. Mix. 
Add Passata, Herbs, Garlic powder, cover with stock and simmer.
For a about 40 minutes or longer. 
GNOCCHI
To a Saucepan  water bring to a boil season with one tablespoon salt.
Add Gnocchi per person a handful. Understand you will know when they are done they rise to the surface. About 5 to 8 minutes any longer become too fluffy.
Drain to a Colander with a bowl underneath with slotted spoon.  Easier to drop into the sauce. Remove from Colander to Stockpot or Sauté Pan
To Stockpot or Sauté pan mix in and leave to infuse as you do Pasta.
Then to a serving  bowl and top with cheese as you would Pasta.
Use Ragu sauce with any meat.  Use this with Chicken shredded in or Beef, Pork Mince like Bolognese. Used this with cheap cuts of meat like Lamb,Pork Shoulder diced up.  Offal Lambs Heart or Liver.
You could add wine to the sauce if that is your wish, I do not.
For a Mushroom sauce add in Mushrooms. Dried Porcini. Jars of Anti Pasti. Fresh.
Hope any one gives this a try. Makes a change from Pasta.
Bueno Appetito.
@thespiceman
Community Champion
SCOPE Volunteer Award Engaging Communities 2019
Mental Health advice, guidance and information to all members
Nutrition, Diet, Wellbeing, Addiction.
Recipes