Home
›
Scope's online community
Welcomes and introductions
Hi, my name is Fessey83!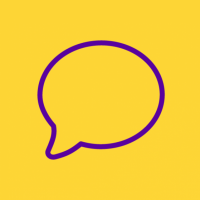 Fessey83
Member
Posts: 2
Listener
Hello all. My name is Ayden. I am new to the community. I have had severe ADHD and ODD since a child and have always struggled. I was diagnosed in 1996 but slipped through the net regarding treatment. My life has been a disaster of trouble with money, the Law, relationships and depression. My oldest son was diagnosed in 2015 with the same condition and has been on medication since 2016. My wife happened to mention to his consultant that I display all the trademark symptoms of the disorder and was advised to get me an appointment with the mental health services for an assessment. I had the assessment and to my disbelief they had notes from CAMS in 1996 where 2 top consultants diagnosed me with complex ADHD, safe to say I was diagnosed with adult ADHD immediately. I am on Medikinet twice daily now and seem to be doing ok. I have felt very alone all my life, I'm 35 and lived with this without medication and this has caused me massive problems throughout my life. Severe depression, Anxiety, wanting to die everything. My life is a complete mess through the disorder and it makes me angry that people knew in the CAMS services but nothing was done in 1996 to save all this misery in later life. 
Sorry to moan and go on but this is my introduction and transparency. Thanks for taking the time to read.