Home
›
Scope's online community
Mental health issues
Harassment from downstairs neighbour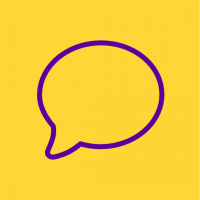 TeddyB22
Member
Posts: 149
Courageous
I have been undergoing intimidation and harassment for over a year now. I live in an upstairs apartment where the floorboards creak something awful. My neighbour downstairs threatened me and accused me of dropping furniture cause cracks in the ceiling. He says he hasn't slept in 2 years. 
I'm not an unreasonable person and I apologised. Apart from hovering above the floor what can I do?
I already suffer from an anxiety problem and hate confrontation  This grumpy ******* is now banging the ceiling every morning between 3 n 6am.
He reported me to the landlord and now I fear they will take his word for it and charge me for damage to the ceiling even though this has been going on since I moved in. I was sympathetic to the guy bc I too knew what is is like to not get any sleep. But I don't take it out on anyone else. This is not the first time he's bullied a tenant out. The last one was an alcoholic with a down syndrome son.
I've been waiting on the Housing Executive to find me somewhere. They say they won't put me into a 3 bedroom or 2 bedroom cause I'm single. I should demand they do something  Maybe pay me more HB so I can get out of here! I really feel frightened and desparate. I think something terrible is going to come of this.
Can anyone help?
TeddyB.