Home
›
Scope's online community
Ask a disabled student adviser
Fed up of other people's advice!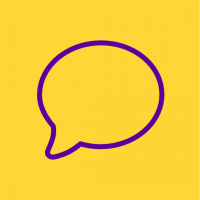 ellyphant
Member
Posts: 1
Listener
Hello,
I'm a uni student and going through exams at the moment. My disabilities make exam time very stressful and more difficult, and I receive reasonable adjustments for these (extra time, extenuating circumstances meaning I can resit without penalisation). I'm having a really difficult time at the minute, and when I've tried to just let off stream about exams (we all need a moan sometimes), my non-disabled housemates say "oh stop moaning you get extra time/can resit", or worse still propose "advice". One has gone so far as to diagnose me (based on absolutely nothing, certainly not realising that maybe I or even all the doctors and qualified professionals I've seen over the past 9 years may have a better idea), and I'm absolutely fed up.
I just want to feel like I can moan without it being dismissed as me somehow having it easy, nor getting asked "have you tried paracetomol?" or some other equally useless suggestion. The "friend" who "diagnosed" me doesn't see anything wrong with it or understand why I'm upset, and the whole situation has made me so angry that I don't feel like I can discuss it in a productive way. I don't think it's fair I should have to spend time and energy educating them on why I'm upset and why that's not an appropriate way to talk to disabled people, because I barely have the time and energy to be functioning at all.
Anyone got any tips of how to stop "friendly advice" like this? Or how to tell someone to politely **** off?
Thanks in advance