Home
›
Scope's online community
Employment and Support Allowance (ESA)
Will returning form ESA3(IBR) will result in my claim being changed to CB ESA to Income related ESA?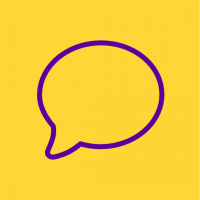 confused2019
Member
Posts: 3
Listener
I have been in the support group for contributions based ESA since I was transferred there from incapacity benefit when it was phased out.

I recently received form ESA3(IBR) from DWP which is a means test to see if I qualify for extra money, which it seems I do since I do not/ have not had ,savings etc. over £6000 since 2013 .   DWP calls these payments "premiums".
I know that many people were transferred from Incapacity benefit to Contrib ESA instead of Income based ESA which has resulted in them receiving lower benefits than they are entitled to.

My confusion relates to whether returning form ESA3(IBR) will result in my claim being changed

from contributions based ESA to Income related ESA and what the consequences of that might be in the future.
I am very anxious about changes to benefits which I rely on to survive.
I hope that if/when I return the form ESA3(IBR) and if/when I receive any "premiums" I will remain on Contributions based ESA (with "premiums:) and not be transferred to Income based ESA.

As I understand it Income related ESA will be replaced by Universal Credit and I can't

face the form filling and delays in payments that this change will bring.
Many thanks to anyone who can help.