Home
›
Scope's online community
PIP, DLA and AA
You prove the DWP wrong and still lose.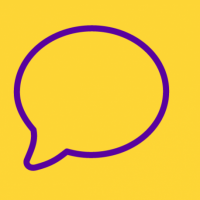 Dorothy3107
Member
Posts: 4
Listener
I was in receipt of E.S.A as I suffer from sever depression acute anxiety and various other illnesses and was placed in the support group I  also received the care component at the highest rate of P.I.P. in July and September of 2015 I had a review assessment for both allowances, my first assessment was for E.S.A. on the 24th August I received a phone call from the DWP informing me that the assessment had decided I was fit for work so I had to make a new claim for Universal Credit. 
I lodged an appeal against the decision and 
I made the claim for Universal Credit and took a fit note to my first appointment which was in the october, my fit note stated the same illness as I had been receiving ESA.
My appeal ( through all stages took until May 2017 as my hearing at the tribunal didn't take place till early January 2017 the tribunal stated they upheld the DWP decision. and during the whole time from 2015 I furnished Universal Credit with the fit notes and received £317 per calendar month.
Normally after providing fit notes for 12 weeks you attend an assessment but because I had an appeal in place my assessment took place in July 2017 the assessment placed me in the Limited capability for work group from the January which would of been the 12 weeks from making my new claim.
Just to add that my PIP assessment just weeks after the one that said I was fit for work was granted for a further 3 years.
So basically I suffered over 18 months and I'm still a lot worse off as universal credit payments are so much lower than the allowance I received on EDS, as well as when the DWP and tribunal were making their decision which they decided I was not entitled to I in effect receiving the benefit they said I wasn't entitled to even though it was via a back dated payment.
So I  proved them wrong yet I'm the only one to lose out both financially and medically.