Home
›
Scope's online community
PIP, DLA and AA
Payments have been stopped a week prior after PIP review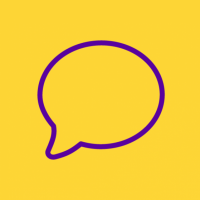 Swanjack79
Member
Posts: 2
Listener
40 Year Old bloke with Chiari Malformation and Syringomyelia.  Diagnosed with both 12 years ago.  Had decompression surgery 5 years in an attempt to control headaches and stop further progression of symptoms (ie. loss of sensation in extremities, chronic neck and back pain, headaches etc) but it wasn't successful.  Multiple lesions were also found on my brain during MRI scan, but due to diagnosis for CM overlapping with potential MS, neurologist won't commit to a diagnosis. 

Have been through all pain medications imaginable, and pretty much the NHS (specialists and GP surgery) have given up with the quote "Nothing much more we can do." being a mantra played out by those professionals I have dealt with in the last 12 months.  That in turn has made me kind of give up on ever feeling any sense of normality again too. 

I have gone from a professional career to a husk of what I once was. 

PS:  I'm not usually this gloomy, but I have had a weekend that has kind of broken me completely.  I first had to put my dog down on Friday after 15 years of her as my shadow, and then Saturday morning a letter from DWP came through saying all my payments had been stopped a week prior after a PIP review, despite my condition worsening over the time since last assessment.