Home
›
Scope's online community
Employment and Support Allowance (ESA)
Will a change of address push me on to Universal Credit?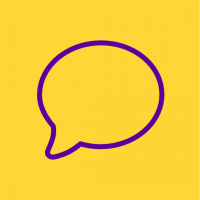 daverv
Member
Posts: 1
Listener
Hi Folks
I'd like to move house to a neighbouring council (from Liverpool to Sefton), but I keep receiving conflicting information as to how this will effect my claim.  There will be no other changes that might affect my claim.  Is anyone able to help answer my questions?
I am in the ESA Support Group (contribution based).  I was migrated from Incapacity Benefit, and still receive a transitional payment from this (this ends next April).  I receive no other benefits.
- Is this a simple change of address, or will I be forced onto Universal Credit?
- If I'm transferred to Universal Credit, will this be as a new claim and will I have to undertake a full medical assessment? (When I spoke to the DWP they said no, but other sources say yes, as it will be a new claim.)
- I've read Universal Credit is only for means tested benefits, but my current ESA is contribution based.  I understand there is a new-style ESA, but this is limited to one year.

- If I'm transferred to Universal Credit, how will this affect my benefit?  (The DWP said it "I shouldn't see much change", and my transitional payment will still be paid.)
I really want to move, but if it means a medical assessment and reduction in benefits, then possibly not!

Many thanks
Dave