Home
›
Scope's online community
Employment and Support Allowance (ESA)
ESA appeal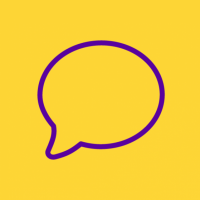 paul_will
Member
Posts: 9
Listener
I had my ESA assessment on the 7 November last year, (previous assessment was February last year, 9 months) I scored absolute zero points, assessment in February seen by a doctor and was placed in support group.  November seen by a physiotherapist ZERO. did a mandatory reconsideration no change. I'm appealing, purely because the assessor has lied from start to finish of the report, has stated assessment started 20 minutes before it actually did, and the lies just go on and on I wasn't in the assessment room more than 15 minutes max. 
I'm not sure where to get help with my appeal my local citizens advice is hardly open and very busy when it is, as far as I can tell there is no welfare rights office near me either.  
 Conflicting advice is don't / do point out  where the assessor lied, others say just say what you disagree with.  According to my assessors report they gave a full examination, they never, asked loads of questions, all the questions I was asked was about when I was diagnosed with my illnesses. (CFC/ME, fibromyalgia, arthritis etc) I really can't believe a so called professional can lie through their teeth. I really don't know what to put on my appeal.  I was told, Not sure if it's true that some assessors like to fill in a lot of the report before calling you in, just maybe that's why there is a 20 minute discrepancy on an assessment that took just 15 minutes.   
The assessor assumed with all the medication I'm on there are no side effects where there are. Didn't mention I had to be nudged awake by my sister. And the only physical thing I was asked to do was get on the couch provided, they said I used the step where in fact it was steps. Never mentioned the backrest had to be lifted as I couldn't lay flat.  The lies are unbelievable pity I never asked for it to be recorded.  Any help or advice would be much appreciated thank you.