Home
›
Scope's online community
PIP, DLA and AA
Home visits, walking distances and other little twists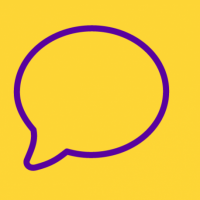 CockneyRebel
Member
Posts: 5,257
Disability Gamechanger
Every so often some bright spark at the DWP or HCP comes up with seemingly innocent questions that are really loaded against a claimant.
Not so long ago, they were asking how long can you walk for but the requirement is how far you can walk. this in turn leave the distance very much a matter of opinion. Do you walk at a fast, slow or very slow pace ? 

Being able to walk for just one minute does not seem to be unachievable, if fact many when asked would agree to 1 or 2 minutes. At a very slow pace, which equates to up to 40 metres per minute, could easily be interpreted as 50 metres or more, putting you in the 4 point descriptor.
Recently, you are likely to be denied a home visit without very strong evidence from your GP. If you can attend your GP surgery or other appointments then you can obviously leave your house. There is, in my mind, a very big difference between travelling 5 minutes to see your GP for a prearranged 10 minute appointment and having to travel sometimes up to 90 minutes to an assessment centre. Then when you arrive you might be left waiting for an hour before being called into a 90 minute assessment. I really don't see how the two scenarios compare.
I have also heard that some people are being asked what they would do if the building was on fire. Unless you have been in that situation it is impossible to answer. We would all like to think that a miracle would happen and somehow we would manage to get out some how. I have been in the situation, smoke soon overcomes you and in my case I collapsed. Fortunately for me the firebrigade risked their lives to rescue me.
Have you come across any seemingly innocent but loaded questions ?

Please let us know of your experiance

Be all you can be, make  every day count. Namaste