Home
›
Scope's online community
Employment and Support Allowance (ESA)
Claimed Income related ESA using form ES3. Reply letter says must claim Universal credit. Why?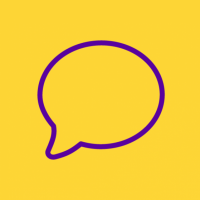 Lilegg
Member
Posts: 39
Connected
My welfare rights advisors have told me under no circumstances to apply for universal credit and that the DWP AND my local council offices will tell me I must claim it and can't claim Employment and Support Allowance. I had felt some reassurance and had been spreading the word to others about this outrageous situation. Very stressed as have today received letter from Job Centre Plus post handling site B saying in second paragraph and onwards;
The area you live in is a Universal Credit Full Service area. This means that you can not claim Employment and Support Allowance and must make a claim for Universal Credit.Universal Credit is a monthly payment for people who are on low income or are out of work. It's being rolled out in stages across the UK and is replacing other benefits. How much you'll get depends on your circumstances, including your income and how many children you have.
You now need to make a claim for Universal Credit.
If you have any questions ( telephone numbers and times).'


This letter ignores the fact that I am already on ESA and am claiming for the higher rate because my income has changed, due to breakup of relationship so that I now live alone. I can speak to welfare rights people locally - they are good and helped me fill in my form but over the weekend I am feeling bad so is there anything I can do? Can anyone advise? 

I am recovering from cancer and have CPTSD.