Does mental health affect access to physical health checks?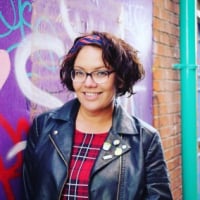 Sam_Alumni
Scope alumni
Posts: 7,676
Disability Gamechanger
Our theme for the next fortnight is around women's health and we are talking about barriers to accessing healthcare and today, our guest poster shares the issues around mental health and how it can become a challenge to receiving cervical screenings, reproductive healthcare, mammograms and other health assessments. We understand that this may be a difficult and sensitive issue for some of our members, so please be aware that this post contains talk about mental health challenges, rape and sexual abuse, so it be not be appropriate for some. 

Our guest would like to stay anonymous but we share their story here.  
"I am a survivor of child sexual abuse and rape through my life span and have complex PTSD and a dissociative disorder as a result. Although mental health may be a 'hidden disability' it's not in my case because of the severity of my dissociation disorder. I'm always be quite upfront about it in relation to any physical health and the cause to physical health services. Touch me or say the wrong thing and I can completely shut down, I think this upfrontness helps." 
Severe mental illness (SMI) affects close to an estimated 551,000 people in England. These individuals have a life expectancy of up to 20 years shorter than the general population. 
People living with mental illness are particularly vulnerable to experiencing inequalities including the lack of support to access health and preventative care.  
Our anonymous guest poster continues to say:

"From my experience, NHS services relating to physical health have been excellent. In relation to GP and smear tests, this has not only been in the physical examination but in terms of psyching myself up. My GP was upfront and saying that he wasn't going to remind me that a screening was due even though we could both see the flashing alert on his computer screen when I was seeing him when in mental health crisis. Whether it was right or wrong that he encouraged me to wait, I think for my long-term sanity and ensuring that I would continue to have a smear test through my adult hood was probably more important than the timing for that particular test.  

But this experience isn't the one that everyone receives, especially people with severe mental illnesses. How do you get a smear test if you're sectioned under the Mental Health Act or even an informal patient? I know that's one of the health questions they now ask during the admission process on my unit but I've never heard of anyone having a smear test whilst I psychiatric inpatient.  

In those places, I feel that physical health doesn't matter. I have been left laying with a fractured patella before even the doctor has visited me on a psych ward. Left for hours without migraine tablets. Had patients screaming in agony with dental issues for days before getting emergency treatment. If that is the situation for acute physical health treatment in mental health services, then what priority do they give to a test for an early detection of cancer?  

There is an initiative called My Body Back, it is a service aimed at providing smear test for women who are survivors of sexual abuse and rape. I went to them, thinking that it would be less off a burden with my GP this time round, just because of the extra time and support that I might need.  Unfortunately, my experience of this service was not a positive one, I felt they weren't set up to support people like me with complex or chronic mental health conditions and I have spoken to other people who felt the same." 
All the female staff are trained to work with women who have experienced sexual violence. We'll discuss your needs with you, and how to ensure you are comfortable throughout the smear test. For example, if there are certain body positions you don't like, places you don't want to be touched, or phrases you would prefer are not used during the test – then these will not be used. We can also discuss grounding techniques to make the test easier for you, breathing exercises, and optional aromatherapy services as some women have reported this helps them feel calmer during testing. You don't have to be referred by a medical professional and it's open to all women and trans men. 
Our guest poster tells us:

"It is difficult when you feel that even the targeted services don't offer you the level of support you need and so I feel that it is often more down to individual health professionals who are willing to take the time, understanding and find creative solutions together.
  
Many healthcare professionals may not have the time and resources to build this sort of relationship with their patients but for people with mental health challenges, it can mean the difference between accessing vital healthcare and being excluded from the right to proper health and preventative care." 

We understand this is a sensitive and potentially triggering story, but we feel it is an important one to cover. If you are struggling right now, you can contact the Samaritans for free on 116 123 and if you need more support around accessing healthcare, then do contact your local GP. If you feel able, talk to your nurse or GP to explain how you are feeling. It may be helpful to book an appointment with your GP beforehand to talk through what will happen at the test and ways they can make it easier. Ask as many questions as you need and make sure you are fully aware of what is going to happen during the test and after. Remember, you are in control during your smear test. You can ask your nurse to stop at any time during the test.  
What has been your experience of accessing healthcare when you are also dealing with mental health challenges? Have you ever felt that your mental health has created a barrier to you having the tests or support you needed? Have you had positive or negative experiences and how did you deal with this? 
Scope
Senior online community officer
Comments
Brightness
Categories
12K

Talk about your situation

21.2K

Talk about money

4K

Talk about your impairment