Has your impairment created barriers to getting a smear?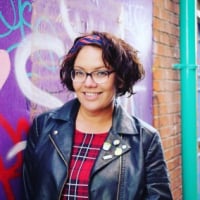 Sam_Alumni
Scope alumni
Posts: 7,676
Disability Gamechanger
Every year in the UK, around 3,000 people will be diagnosed with cervical cancer. Cervical cancer is the most common cancer in women aged 35 and under.

Cervical screening is a free health test that helps prevent cervical cancer. It checks for cell changes on the cervix caused by high-risk human papillomavirus (HPV). It is not a test for cancer. You might hear cervical screening being called a smear test. This is just a different name for the same test.
But we have heard lots of people with a cervix saying that their impairment has created barriers to accessing smears and other health checks and so today we are talking about how people with different impairments have been excluded or felt that barriers have been placed in their way of getting a smear.
Physical Impairments
Some people say that their local clinic is not accessible to them, this could be because they are wheelchair users and the clinic has steps or because they have an impairment like Cerebral Palsy (CP) and they feel that the person doing the smear is not educated about issues that might affect them, such as muscle spasms and the ability to get into different positions.
Mental Health challenges
This week we heard from our guest poster about how mental health challenges can become a barrier to accessing healthcare and that people living with mental illness are particularly vulnerable to experiencing inequalities including the lack of support to access health and preventative care. 
Invisible impairments
People with invisible impairments can also face barriers in getting their smears, this could be due to fatigue, chronic pain or difficulties in getting to the clinic or GP surgery.
Learning difficulties
Some carers, guardians, doctors or nurses don't think women with a learning disability need a smear test and sometimes carers and guardians do not know the person is having sex and may not help women with learning disabilities to get a test. It is important that women with a learning disability are given the option to go to a smear test. Jo's Trust have produced some fantastic resources made by women with learning difficulties for women with learning difficulties.
Jo's Trust
Jo's Cervical Cancer Trust is the only UK charity dedicated to people affected by cervical cancer and cervical abnormalities and know that some disabled people are facing barriers to accessing smear tests, they are currently researching the issue and trying to gauge what the barriers are and what needs to be done to overcome them.
On the Jo's Trust blog they talked to a woman with CP who said:
"With cerebral palsy, I require much more time for my appointment, significant assistance onto the examination bed (which in itself can be very dangerous without the option of a hoist), a warm environment for my muscles to relax and very patient nurses as CP does not allow my body into the standard position for this exam, so the nurses need to understand, not rush me and also work with my stiff body or unexpected spasms and still get a good sample."
Jo's Trust have this advice for disabled people who are struggling to access a smear test:
Call our helpline and one of our team can talk you through your options on 0808 802 8000
Contact your GP to discuss your needs and ask where you can access a test, this might include a home visit from a district nurse, at a local hospital or a different GP surgery 
You can also contact your CCG to ask about options in your area
Ask for a double appointment so you don't feel rushed and have time to talk through your needs
Write to your MP encouraging them to take action on your behalf and that of other women living with a physical disability in their area
Have you ever found there are barriers in the way of you getting access to a cervical screening/smear? What happened? How did you overcome them? Or have they been too difficult to overcome? We would love to hear about your experience as would Jo's Trust who are doing research into this.
Scope
Senior online community officer
Comments
Brightness
Categories
12K

Talk about your situation

21.2K

Talk about money

4K

Talk about your impairment