Home
›
Scope's online community
PIP, DLA and AA
Losing PIP, what do we do now?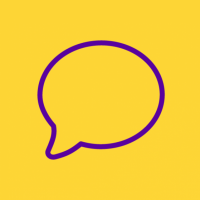 Chopin
Member
Posts: 1
Listener
I am writing on behalf of my daughter, who although is 27 is unable to read or write following brain surgery back in December 2017 for epilepsy.
She worked until June 2016 which followed her first tonic-clonic fit which was followed by monthly fits.
She was rejected ESA and PIP at first so went through the appeal process and tribunal which she won back in August 2016 for the Daily Living but not mobility, despite her not being able to go out alone as she has limited memory of remembering a route.
However back in March last year she was taken completely of PIP following her Surgery as the DWP deemed her "cured" of epilepsy and therefore able to work and make her own way.
This was despite letters from her consultant and speech therapist to the contrary as well as old doctor letters that stated that she would have to be 3 months without fits to be able to be employed again.
She has continued to have fits (she has four types) and although the tonic fits went away, back in May they came back and have become more frequent each month.
She appealed again on both as she was also reduced on the ESA as again they had deemed her cured of epilepsy.
Her mentor for filling out the forms spoke to the DWP last week and discovered that they didn't have the appeals, this is despite them being sent recorded delivery.
However the DWP state that recorded delivery doesn't prove anything?
What does she do now?
If she starts an application all over again she will lose a large amount of back dated payments as she will win the appeals as she did last time.
Any advice would be appreciated.