Home
›
Scope's online community
Universal Credit
Universal credit if unable to work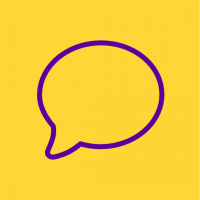 Miss_Annmarie
Member
Posts: 20
Courageous
Hi, i am a single person with a disability (Spondylitis and Arthritis in the neck), I was on Job seekers allowance, which included a disability premium and sever disability premium, on top this i received the basic care component for pip, Foolishly i took a full-time job in a call centre which lasted just six weeks and i had to finish work, when i consulted my GP she said a shouldn't have gone back to work, as in her opinion i wasn't fit due to the pain and deterioration it would cause in my neck. when i resigned i had to apply for UC (date awarded 15/12/2018), because in that six weeks my area had switched from Job Seekers to UC. The amount of benefit that i now get has drastically reduced, because as my work coach said, UC is only meant to be for short term unemployment. I am currently waiting for a F2F to see if the DWP agree with my doctor.

So my question is, if i am deemed permanently unfit for work, is the any more help i can get through UC, as the letter i got says i may be entitled to more money through UC if i am deemed unfit for work, however i am finding all the different rules and conditions confusing.

Please can someone help, because living on this amount untill i retire is a scary prospect.