Home
›
Scope's online community
PIP, DLA and AA
Guaranteed 10 year minimum awards for all who are 65+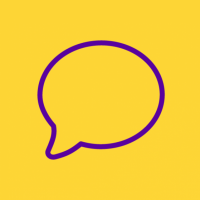 twonker
Posts: 617
Member
With all of this hype about pensioners being singled out (provisionally) from the rest of society for minimum 10 year awards it must leave a bitter taste in the mouths of those who are under 65.
I for one can't understand why one sector should get this and not another.
We will obviously have to wait for more information from the government but surely someone who is 65 that has Standard Care PIP based entirely on 4 simple aids should not be put into the same category as those with Parkinsons etc.
As being one of those who is 65+ and whilst I don't have a PIP award I am still saddened that someone of say 40 yrs old with an incurable condition that makes life difficult would be getting a 3 or 5 year award whilst some who has normal age related issues would automatically qualify for 10 year award 

The choice should be that everyone gets a 10 year award automatically on no one does. If I did have a PIP award personally I would not be happy with this 'them and us' attitude. I don't agree with this proposition at all.